DESICCATOR, PYREX®, 5.8L, LARGE KNOB TOP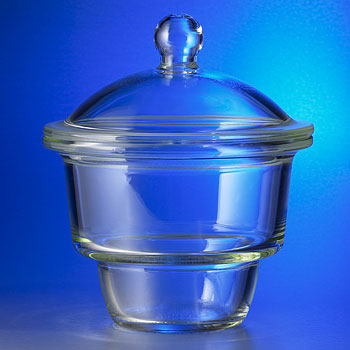 This 5.8L Pyrex® desiccator is designed for general analytical work. The large, sturdy knob makes the cover easy to handle. Approximate bowl volume is 5,800mL. For replacement cover see CG-8266-R200CO. For lower part only see CG-8266-R200LO.
WARNING: Do Not Heat Or Subject To Pressure. Not For Vacuum Applications.