CLS-4953 WATER BATHS, DIGITAL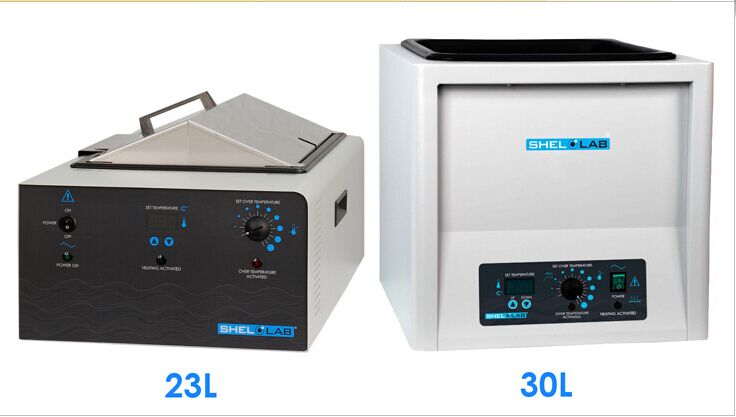 These circulating water baths are accurate, easy to use, safe and durable. The digital set / digital read PID. temperature controller maximizes rapid heat-up without temperature overshoot. A microprocessor achieves precise temperature control regardless of how the unit is loaded. Calibration is performed directly from the front panel. The CLS-4956-030 deep chamber water bath is designed to accommodate large volumetric samples.
The stainless steel gable cover is included with the purchase of the CLS-4953-022. The use of covers is suggested since they allow maximum temperature range and help maintain better temperature uniformity.
· Microprocessor Control
· Easy to Clean Polymer-Coated Tanks
· Air Jacket Heating Eliminates Hot Spots
· Recessed Heating Element Prevents 揃urnout?
· 24 Month Warranty
Water Bath Applications:
· Sample Thawing
· Bacteriological Examinations
· Warming Reagents
· Coliform Determinations
· Microbiological Assays
| | | |
| --- | --- | --- |
| CLS-4953-022 | 23L Water Bath, Circulating, Digital, 120V | EACH |
| CLS-4953-022E | 23L Water Bath, Circulating, Digital, 230V | EACH |
| CLS-4956-030 | 30L Water Bath, Deep Chamber, Digital, 120V | EACH |
| CLS-4953-C22 | Replacement SS Cover for CLS-4953-022 | EACH |